To All South Carolina Conservation District Employees:
Please go to the NACD Website and look at the PDF that explains the 2018 Poster Contest.  There is a MAJOR change to this year's contest regarding the size of poster to be submitted for judging.  National rules now require posters submitted for judging to be a ½ sheet poster size.  Please note – if your school(s) have already completed the posters NACD has been contacted and they are aware of the situation.  We have not heard back from them.  At this point in time all posters regardless of whole or ½ poster size will be judged at the state level.  If the posters have not been completed, please use the ½ sheet poster size.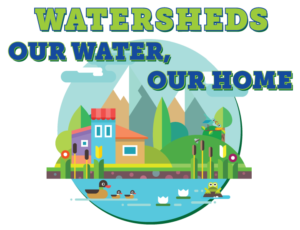 Please be aware that a pdf is on the NACD website each year explaining the Poster Contest. Make sure the teachers are aware of the pdf and have read the rules before beginning to create posters.
Local-to-State-Poster-Contest 2018 this is the form each conservation district fills out and sends with the posters for statewide judging.
The Poster-Contest-Entry-Form_2018 should be on the back of each poster submitted.  Please double check, we don't want to disqualify anyone from participating our contest.  These forms are necessary to make it easy for the judging committee to conduct the Poster Contest at the State Level.  Your help is deeply appreciated.
Posters may be submitted by either mailing them to the Orangeburg County Conservation District, 1550 Henley St., NE, Orangeburg, SC 29115 by Friday, October 19 or bring them to the SCACD mid-year meeting.
If your district does NOT have any posters to submit for judging at the state level – please submit the number of posters in each category that your district has judged.  These numbers will be added to the totals that are submitted to NACD from SC.
Thanks for your attention to all of these details.
If you have any questions, please call – Diane Curlee @ (803) 534-2409 x 8918.